http://www.waterstoragesolutions.com.au/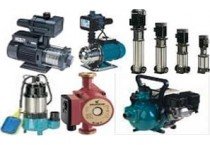 Price from
AU $99.00
Your water pump works hard over it's daily use, so it's important to have it serviced regularly to keep the water flowing when you need it.
Our service is inclusive of:
Call-Out Fee.
Labour.
Replacement Filter Cartridge*
*For all water pumps installed by Water Storage Solutions (value $15.00).

Category: Services

© 2019 Water Storage Solutions - All rights reserved | We recommend My eSolution

.